Vail Resorts Lays Off 60 at Whistler Blackcomb
SAM Magazine—Whistler, B.C., Canada, Nov. 23, 2016—Vail Resorts-owned Whistler Blackcomb broke the news to 60 employees last week that their jobs are being eliminated by May 1, 2017. The layoffs affect IT,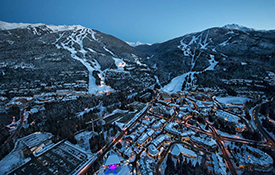 marketing, and finance. Two executives will be out of the job as of Dec. 2—senior VP of marketing and sales Stuart Rempel and CFO Jeremy Black.
Vail COO Dave Brownlie said in a letter send to media and staff that the acquisition made certain corporate positions at Whistler Blackcomb "duplicative," as Vail Resorts already employs people at the home offices in Broomfield, Colo., who will take on responsibilities for Whistler Blackcomb remotely.
"It is also important for you to know that there are no planned changes in other areas of resort operations," including guest services, food, retail, rentals, the ski school, maintenance and operations or guest services, Brownlie said in the letter.
Affected staff have the option of seeking employment within the Vail Resorts family. Brownlie pointed out there were 43 current job postings, including eight in Whistler. Given the employment situation in the resort area of Whistler, it would not be surprising if some of the soon-to-be-former staff put their hats in the ring for some of these jobs.
"We have done everything possible to minimize the number of impacted positions and employees, and the impact that these changes will have on the entire Whistler Blackcomb team," said Vail Resorts CEO Rob Katz.